I started the outdoor journal during my PhD as a record of my adventures. The original intention was to present the photographs with some context so little details (like the name of the hill I climbed) were not forgotten. The photobook idea morphed into something more text heavy when I discovered how much I loved the sound of my own written voice. Brevity is a skill I didn't practice here.
The intended audience was myself, friends and family but others may enjoy reading them. I apologise if I sent you a link to this page and now you feel obliged to read them (and don't have a few hours to spare)!
Most of the entries are hill walking but there is also some mountain unicycling, fell runing and water sports. For 2015, 2016 and 2017 I was luck enough to be living in my home country of Scotland with it's beautiful wilderness. In my search to find gainful employment after my studies had finished (a.k.a the funding dried up) I moved to England.
My current location, Wiltshire, is beautiful but it is less wild than Scotland and my focus has been on running. The activities haven't lent themselves well to this format so I stopped writing the journal. Hopefully I'll start again soon.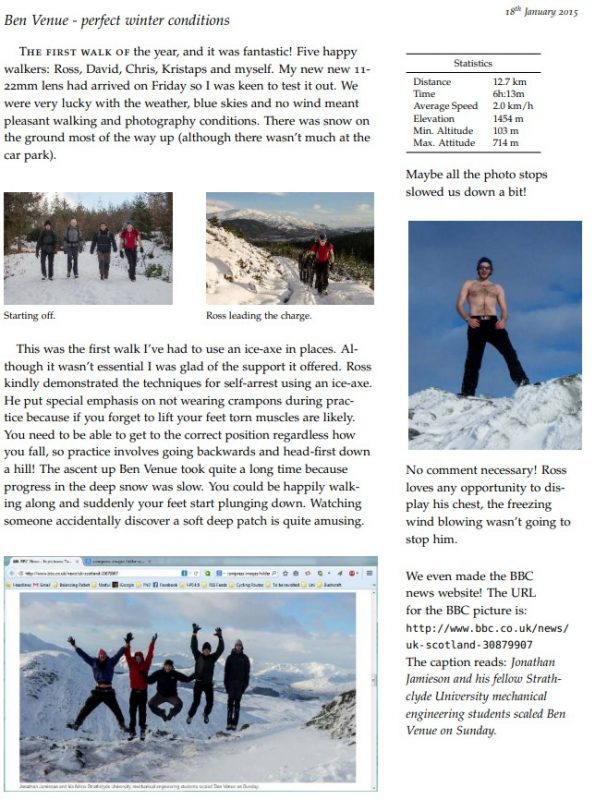 The first year of the journal was a good one, many of the trips were blessed with beautiful weather. Unfortunately the year ended with one of the wettest November and December I can remember. Still, it set the tone of things to come!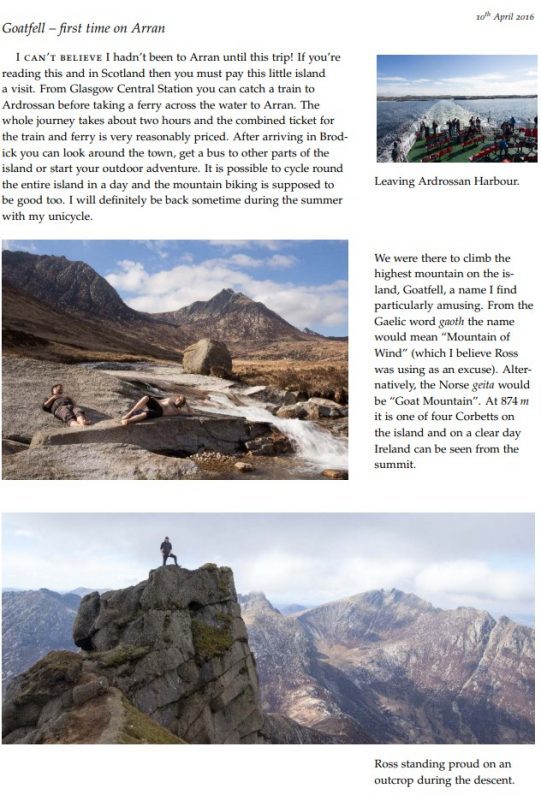 I did The West Highland Way for the first time and it was definitely the most memorable trip. It was also the year I first visited Arran, which was spectacular.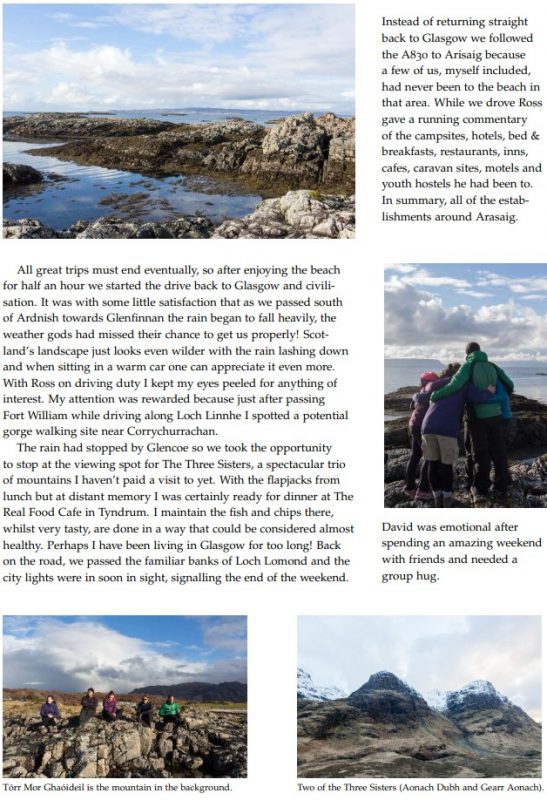 The shortest one so far. At the start of the summer I moved to Dumfries for a few months before starting a new job in England. The quantity of trips suffered but the expeditions at the start of the year were cracking!