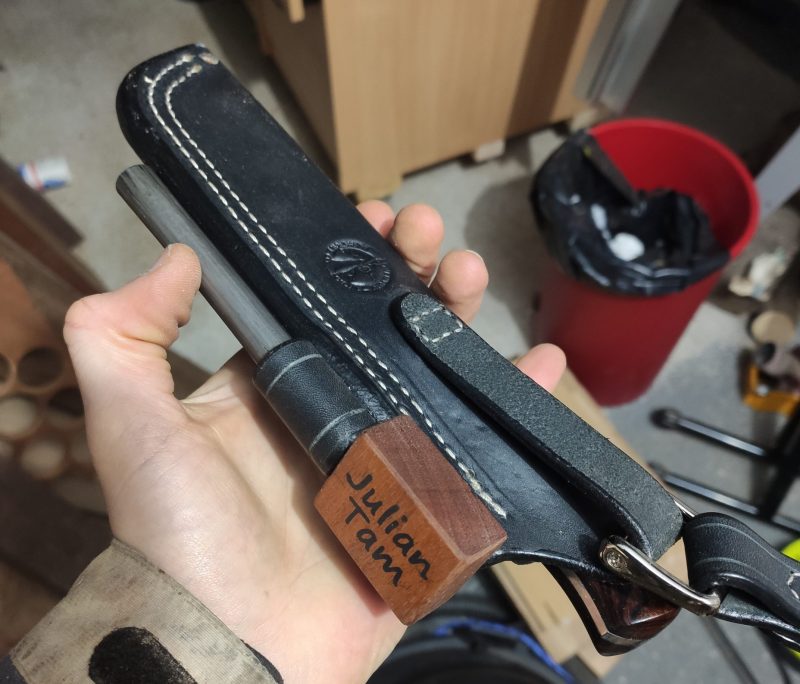 I was asked if I could make a handle for a flint firestarter. My first thought was to use the lathe but a round handle would never fit snuggly into the sheath so I went for a round edge cuboid.
I wanted to personalise the handle so I used my CNC mill to do his English name on one side and his surname in the traditional Chinese character on the other. I fill the milled area with black Milliput and then sanded it back. The result is more eye catching and satisfying than paint in my opinion.
This was a fun little project and a great excuse to buy some fancy new accessories for the mill!