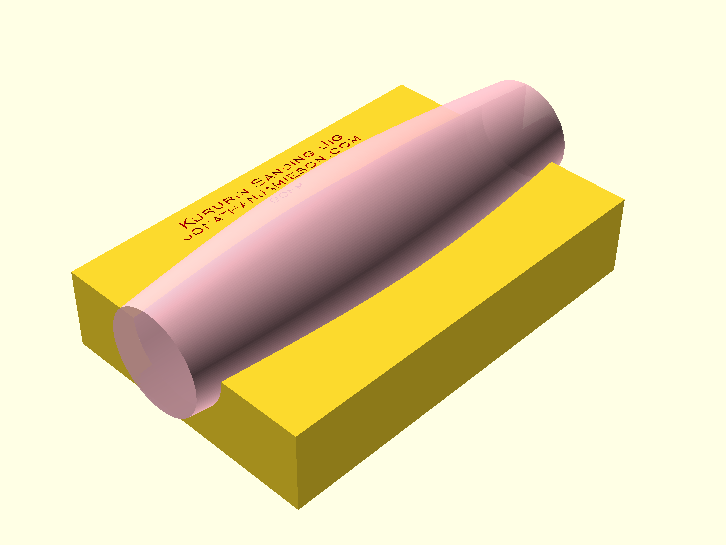 While turning my first few Kururin I must have had my engineer's hat on because I have created a number of tools to help make them. There are already instruction videos showing a number of different ways to make one yourself, so for now, I won't do my own tutorial. Instead, this page contains all the files I have created available to download for free. If you find them useful the please leave a comment. Any suggestions are welcome.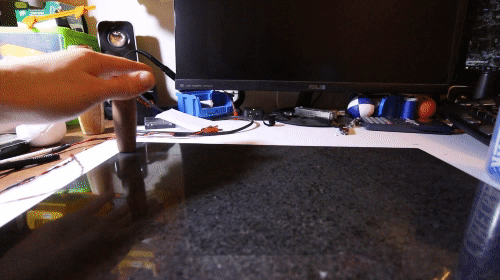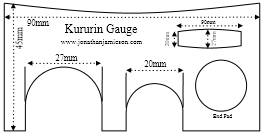 Kururins sold commercially are made on a CNC lathe but it's perfectly possible to do by hand. The profile does not need to be exactly perfect but if you make it too much like a pointy mountain top in the middle it doesn't work. I have made quite a few so far for my friends and me to play with. It's a good object to turn on the lathe because you don't need any fancy tools and only small pieces of scrap wood are required.
I first heard about Kururins when some of the guys at Glasgow Juggling Club into Kendama tipped me off about a new skill toy from originating from Japan. It is strangely captivating to watch and everyone I have shown loves it. Who knows, maybe it's the next big thing?! So far I have spent much more time making them than actually playing with them so I can't do any tricks. However, a quick search on Youtube will show you how far the tricks have developed already. It's great than anyone can pick it up a play, there is no initial learning curve which is unusual for skill toys.
You can find the originals available for sale at kururin-toy.com.
This 5 minute video explains the process I follow to make a Kururin on a wood-turning lathe. In it, I use both the Kururin Gauge and Kururin Sanding Jig that are available below.
How to make a Kururin– Tutorial Video
Kururin Gauge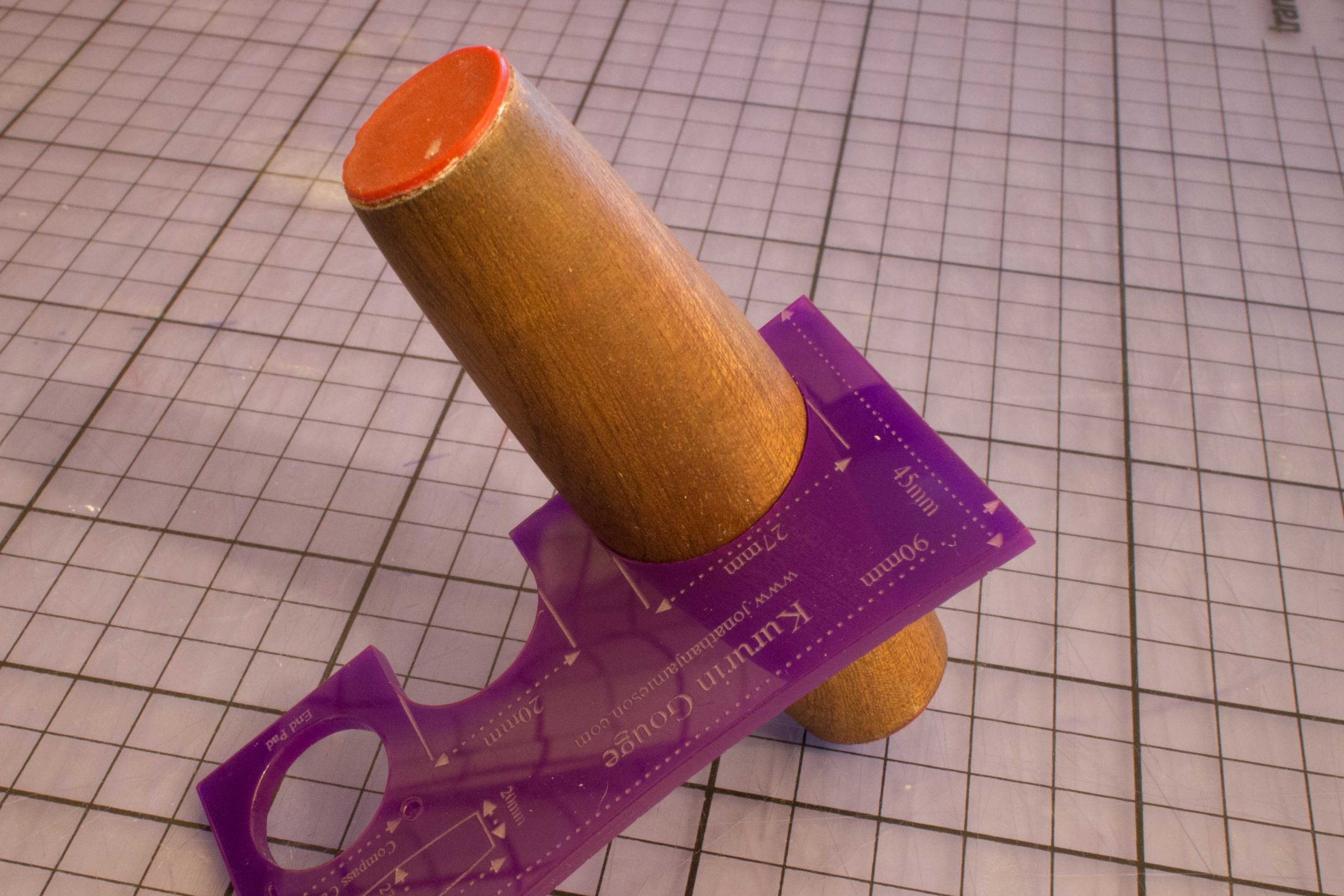 Kururin Gauge – Design files (if you know what you're doing, want to customise the gauge or need a different file format then these are the files you want)
This little tool can be cut with a laser cutter onto acrylic if you have access to one. Otherwise you can can print it out on card and use a scalpel or even use a 3D printer if you don't mind no markings being present. The benefit to using this gauge is that all the crucial measurements are on one tool so it's much faster than using calipers and rule. The length of the gauge is the same as that of the the Kururin which is useful for marking the end points for the parting tool. The width is 45m, which is the midpoint, allowing you to quickly find the centre.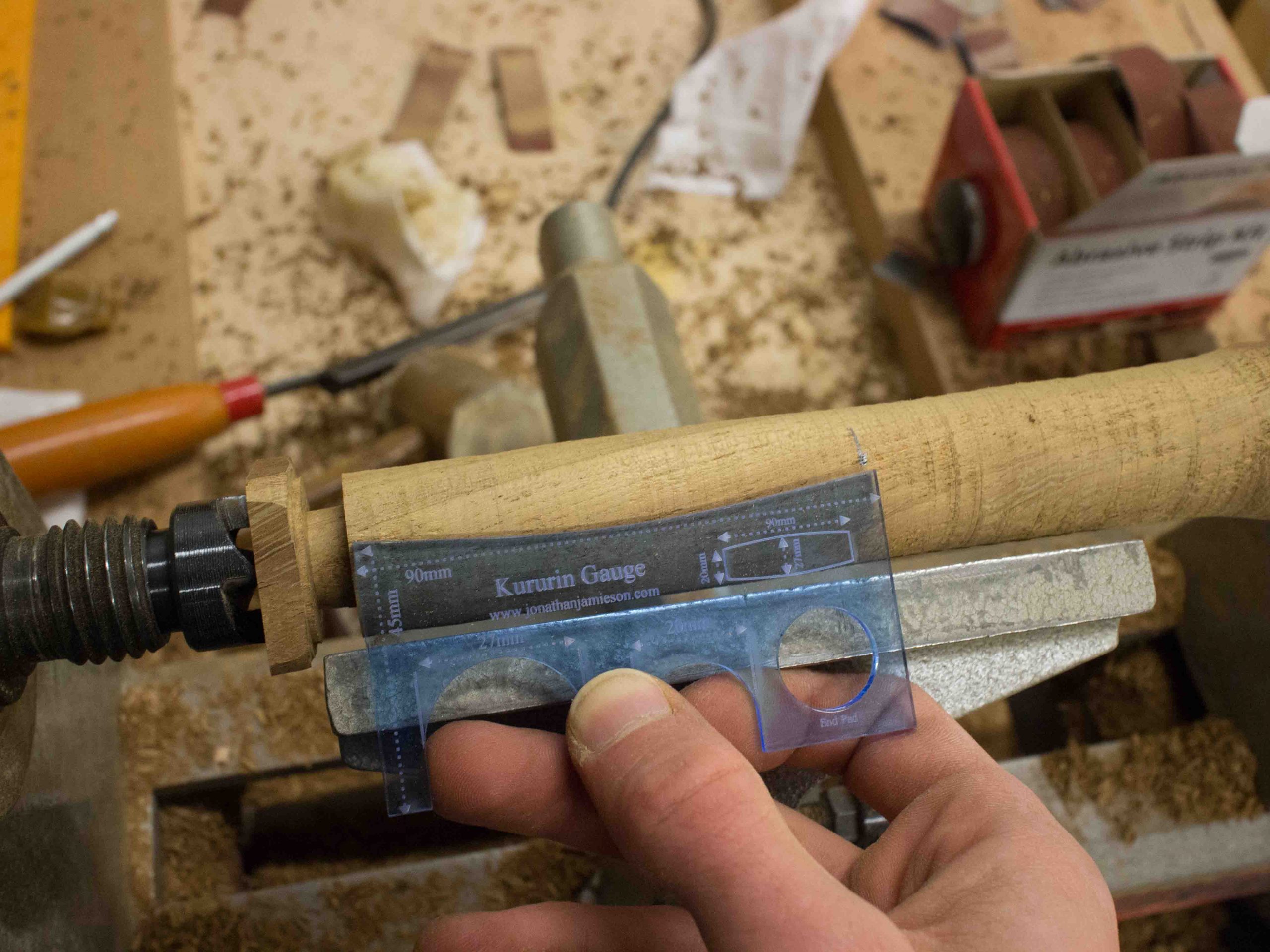 Kururin Sanding Jig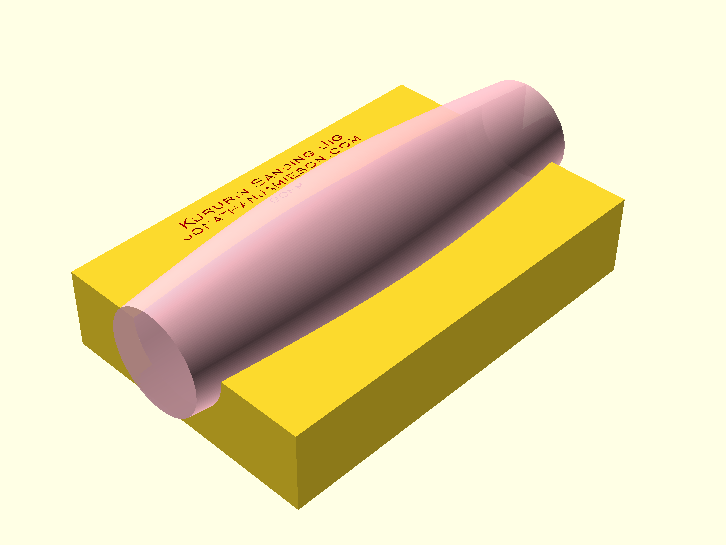 The Kururin Sanding Jig is a very convenient way of getting perfect ends using a disc sander. When I tried to hold the Kururin by hand I often ended up with one that didn't stand perfectly vertical because it was hard to hold onto. It's a very snug fit, so either print the jig slightly larger or sand the inside.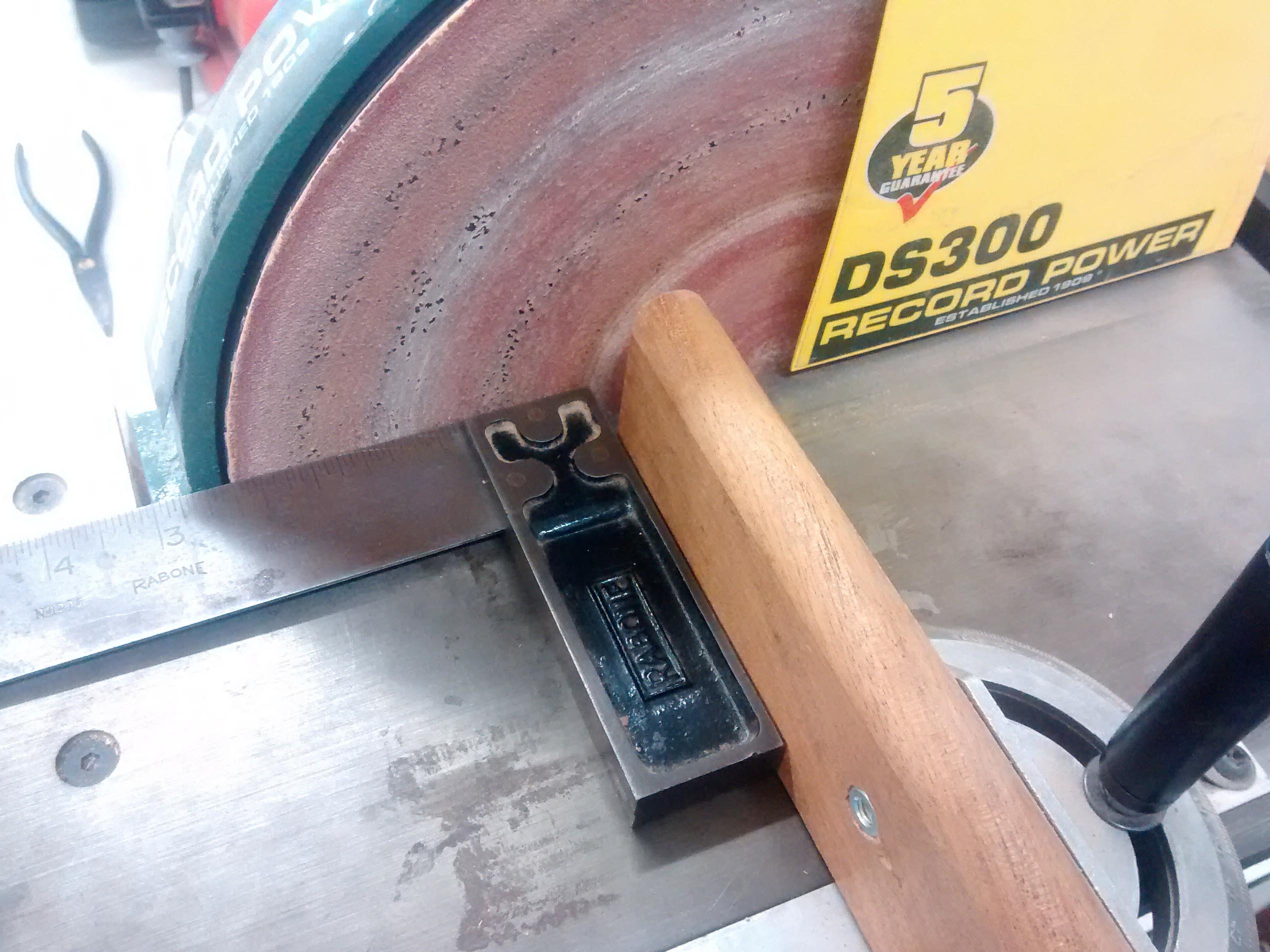 Kururin Designer
The Kururin Designer was the first tool I made and was used to create the rest. You will need Inkscape (free and open source) to open and edit it. The video below explains how to use the file: